Human Resources
Home > Solutions > Human Resources
STOP THE CHAOS
Gain Control
of Your HR Processes
While paper documents are managed within multiple departments in an organization, the Human Resources department maintains the records for the most precious part of your business - your people. It's no secret that HR processes are information-intensive, which only increases the need for efficiency in storing, securing, accessing, and managing records. Without a proper automation and document management solution, handling personnel records can become an overwhelming task, leading to lost productivity, misplaced files, and a heightened risk of failing to comply with employee privacy laws. Let ScannedDocs.com help you put an end to the chaos, and gain control of your HR processe
Better protect personnel records
Comply with employee privacy and I-9 laws
Increase department efficiency and morale
Improve accessibility to important information
"I enthusiastically recommend ScannedDocs.com to be able to solve anyone's business problems or issues."
Concepts for Business
Document Solutions

for Human Resources
ALARIS SCANNERS
High quality images are key to the successful conversion to automated workflow processing and no one does it better or more efficiently than the Alaris (Kodak) Scanners.
WORKFLOW AUTOMATION
Enable automatic document routing  in PaperVision Enterprise to help manage your documents more efficiently, control access and save you money!
SCANNER SERVICES
We provide high speed production scanning services.  We index the invoices to load into your accounting software or to feed a web based system with Workflow tools enabling your workers (on premise or remote workers) to help input data into your internal systems.
DIGITAL MAILROOM
We combine all of these into a service we call your Digital Mailroom  using the internet to send documents to your users' desktop.  Please give us a call to discuss.
ONLINE DOCUMENT MANAGEMENT
Move your documents to the cloud to enjoy the benefits of anytime/anywhere access from any device, as well as the eliminated expenses associated with in-house infrastructure.
FORMS PROCESSING
Using Artificial Intelligence PaperVision Forms Magic Technology  automatically recognizes, classifies and extracts data from your invoices to automatically feed your accounting system and store into your ECM.
CONTACT US FOR A FREE CONSULTATION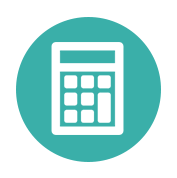 How Efficient Is Your Accounts Payable Department?
Find Out Now