Education
Home > Solutions > Education
IT'S TIME TO WORK SMARTER
Increase Efficiency
At Your School or University
Schools and universities across the United States are struggling to keep up with the exploding volume of records, applications, reports, and other documents that must be processed, stored, and managed. Unfortunately, state and local governments are also being forced to cut education budgets, which is compounding the frustration felt by educators and administrators at schools of all sizes. Luckily, there are document management solutions available that can help to address these problems by drastically improving operational efficiency for your school or university. It's time for your school to work smarter, and ScannedDocs.com is committed to helping you find a winning strategy.
Reduce operating expenses
Integrate solutions seamlessly
"I have worked with the owners of ScannedDocs.com as colleagues, clients, and business partners, and have found that in all three roles they are real problem solvers."
Concepts for Business
Document Management Solutions

for Education
ALARIS SCANNERS
High quality images are key to the successful conversion to automated workflow processing and no one does it better or more efficiently than the Alaris (Kodak) Scanners.
WORKFLOW AUTOMATION
Enable automatic document routing  in PaperVision Enterprise to help manage your documents more efficiently, control access and save you money!
SCANNER SERVICES
We provide high speed production scanning services.  We index the invoices to load into your accounting software or to feed a web based system with Workflow tools enabling your workers (on premise or remote workers) to help input data into your internal systems.
DIGITAL MAILROOM
We combine all of these into a service we call your Digital Mailroom  using the internet to send documents to your users' desktop.  Please give us a call to discuss.
ONLINE DOCUMENT MANAGEMENT
Move your documents to the cloud to enjoy the benefits of anytime/anywhere access from any device, as well as the eliminated expenses associated with in-house infrastructure.
FORMS PROCESSING
Using Artificial Intelligence PaperVision Forms Magic Technology  automatically recognizes, classifies and extracts data from your invoices to automatically feed your accounting system and store into your ECM.
CONTACT US FOR A FREE CONSULTATION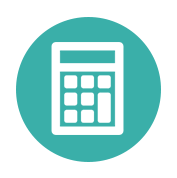 How Efficient Is Your Accounts Payable Department?
Find Out Now