Government
Home > Solutions > Government
FASTER, SMARTER GOVERNMENT
Improve Government Services
With Document Management
Government agencies are under increasing pressure to eliminate paperwork and conduct as much business electronically as possible thanks to revised priorities set forth by the E-Government Initiative and the Digital Accountability and Transparency Act. These priorities were put in place to encourage governments to simplify citizen access to their provided services while also maintaining sufficient security precautions.
If your government agency or office is struggling to meet the requirements of e-government initiatives, partner with ScannedDocs.com to find an ECM document management solution that can increase your operational efficiencies and ensure your processes are compliant with all relevant regulations.
Meet the goals of E-Government initiatives
Improve service offerings to the public
Free up physical space for other tasks
Easier disaster recovery
"ScannedDocs.com designed, customized and implemented a document management solution for our company that reduced our costs, improved workflow and gave our customers better response time on their orders."
U.S. Safety
Document Solutions

for Government
WORKFLOW AUTOMATION
Enable automatic document routing  in PaperVision Enterprise to help manage your documents more efficiently, control access and save you money!
DIGITAL MAILROOM
We combine all of these into a service we call your Digital Mailroom  using the internet to send documents to your users' desktop.  Please give us a call to discuss.
ALARIS SCANNERS
High quality images are key to the successful conversion to automated workflow processing and no one does it better or more efficiently than the Alaris (Kodak) Scanners.
FORMS PROCESSING
Using Artificial Intelligence PaperVision Forms Magic Technology  automatically recognizes, classifies and extracts data from your invoices to automatically feed your accounting system and store into your ECM.
ENTERPRISE CONTENT MANAGEMENT
Manage your documents with ECM to enjoy the benefits of controlling access to make them available to anyone/anytime/anywhere your priorities fit. Creating Disaster Recovery Programs are much easier with ECM software easily creating backups as well protecting you from single point of failure. Also available in the cloud for easier implementation and lower IT expenses.
SCANNER SERVICES
We provide high speed production scanning services.  We index the invoices to load into your accounting software or to feed a web based system with Workflow tools enabling your workers (on premise or remote workers) to help input data into your internal systems.
CONTACT US FOR A FREE CONSULTATION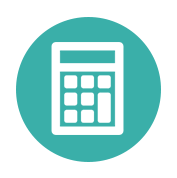 How Efficient Is Your Accounts Payable Department?
Find Out Now