Finance
Home > Solutions > Finance
THE NUMBERS DON'T LIE
Finance Your Future
With Workflow Automation
In the heavily data-driven financial industry, many organizations are persistently working to overcome technology challenges on their journey toward digital transformation. If your organization is struggling to remain competitive, ScannedDocs.com has the right knowledge and experience to guide you through updating your outdated technology, while also remaining compliant with federal regulations. For a "next level" transformation, we can even combine our Enterprise Content Management software with robotic process automation (RPA) and artificial intelligence (AI), allowing you to further improve customer service while also reducing your organization's costs.
Eliminate manual tasks
Intelligently locate information
Simple setup and integration
Comply with federal regulations
"ScannedDocs.com's service has been responsive and thorough, and they are always focused on understanding our needs before they move forward. Mark [the owner] is a real pleasure to work with and I would recommend him without hesitation."
U.S. Safety
Document Solutions

for Financial Services
ALARIS SCANNERS
High quality images are key to the successful conversion to automated workflow processing and no one does it better or more efficiently than the Alaris (Kodak) Scanners.
WORKFLOW AUTOMATION
Enable automatic document routing  in PaperVision Enterprise to help manage your documents more efficiently, control access and save you money!
SCANNER SERVICES
We provide high speed production scanning services.  We index the invoices to load into your accounting software or to feed a web based system with Workflow tools enabling your workers (on premise or remote workers) to help input data into your internal systems.
DIGITAL MAILROOM
We combine all of these into a service we call your Digital Mailroom  using the internet to send documents to your users' desktop.  Please give us a call to discuss.
ONLINE DOCUMENT MANAGEMENT
Move your documents to the cloud to enjoy the benefits of anytime/anywhere access from any device, as well as the eliminated expenses associated with in-house infrastructure.
FORMS PROCESSING
Using Artificial Intelligence PaperVision Forms Magic Technology  automatically recognizes, classifies and extracts data from your invoices to automatically feed your accounting system and store into your ECM.
CONTACT US FOR A FREE CONSULTATION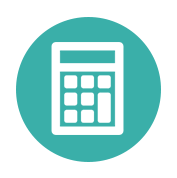 How Efficient Is Your Accounts Payable Department?
Find Out Now