Cloud Hosting
Home > Cloud Hosting
LOW COST DIGITAL DOCUMENT STORAGE
Save Time and Money

by Storing Your Documents in the Cloud

With a cloud hosting solution from ScannedDocs.com, you can enjoy all the benefits of reliable document accessibility without the costs of setting up your own servers, paying IT staff, and maintaining your infrastructure.
Accessible anywhere by web browser
Lower upfront costs than in-house solutions
Easy to scale as your business grows
Pricing options that flex to your needs

Digitech Hosting +


ImageSilo

One option for your cloud document hosting needs is to store them on Digitech Systems' servers. With uptime ranges of 99.999%+, redundant power supplies and internet connections, and database clusters for reliability and speed, you can rest easy knowing that your data is available 24/7/365. Pricing for this option is based on amount of data stored, with unlimited user licenses. Access your documents in the cloud via ImageSilo (powered by PaperVision), one of the most reliable ECM systems available.
Pricing based on amount of data stored
Synched servers across three timezones
99.999%+ uptime ranges available
The Casey Cloud +


PaperVision Enterprise

ScannedDocs.com (by Casey Associates, Inc.) also offers our customers a reliable cloud hosting option via "The Casey Cloud", built on the SaaS (software as a service) model. Your documents will be hosted in our local environment, with backups being run nightly, and database backups occurring hourly. Our pricing is based on the number of concurrent user licenses you require, as well as a minimal charge based on amount of data required. You'll also access your documents in the cloud via PaperVision Enterprise, one of the most reliable ECM systems available.
Documents are available as soon as we index them
Pricing largely based on number of user licenses
Single sources for power (KCPL) and high speed internet connections
CONTACT US FOR A FREE CONSULTATION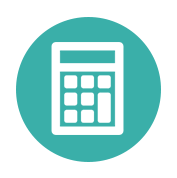 How Efficient Is Your Accounts Payable Department?
Find Out Now