Online Document Management
THE SKY IS THE LIMIT
Use the Cloud to
Securely Access Your Documents Anytime, Anywhere
With an online document management solution your team will have a turnkey web-based document management system which gives you the ability to immediately access files anytime, anywhere, and from any device via web browser. With the power of ImageSilo®, you'll enjoy the benefits of quicker implementation, lower IT costs, no required capital expenditures, enhanced security, and renowned uptime running over 99.9973% for over 18 years!
Reduce/eliminate costs for servers and other IT infrastructure
Give the right access, to the right people, at the right time
Heightened security options available with ImageSilo(R)
Scaled to handle even the largest business' needs on the first day!
CONTACT US FOR A FREE CONSULTATION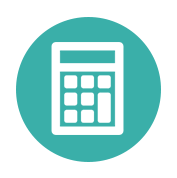 How Efficient Is Your Accounts Payable Department?
Find Out Now