Cut Costs and Boost Productivity
with a Paperless Office
Gain time, space, and security with our document scanning, document management, and workflow automation solutions.
Go Paperless
GAIN TIME, SPACE, AND SECURITY
Yes.

There's a Better Way

Digitizing your documents can transform your office workflow without breaking the bank.
TIME & EFFICIENCY
Give your staff the ability to easily store, access, and process documents like never before.
SPACE SAVINGS
Rededicate the storage space in your office to more productive tasks that make you money.
BETTER SECURITY
Protect your documents against theft, fire, and flood with secure storage and backups.
SCAN, MANAGE, AUTOMATE
Simplify Your Business

With a Custom Solution from ScannedDocs.com

Your business might be complicated, but managing your documents should be simple. Eliminate unnecessary costs and frustration by letting us teach you how to scan, manage, and automate your way to a paperless office.
ESTD 1984
Knowledge, Experience, and Products
You Can Trust
We've formed partnerships with the most trusted names in document scanning and management over the last 30+ years, allowing us to offer you a reliable and proven solution that will transform your business.
"I enthusiastically recommend ScannedDocs.com to be able to solve anyone's business problems or issues."
- Concepts for Business
"ScannedDocs.com designed, customized and implemented a document management solution for our company that reduced our costs, improved workflow and gave our customers better response time on their orders."
- U.S. Safety
"ScannedDocs.com's service has been responsive and thorough, and they are always focused on understanding our needs before they move forward. Mark is a real pleasure to work with and I would recommend him without hesitation."
- Recent ScannedDocs.com Client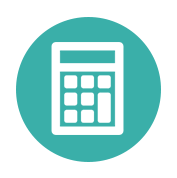 How Efficient Is Your Accounts Payable Department?
Find Out Now